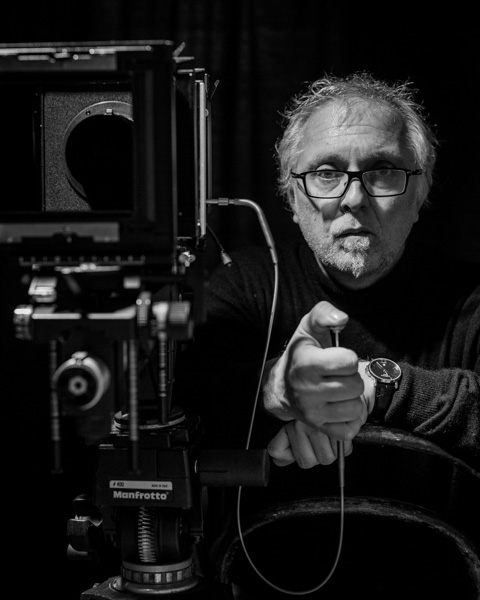 Reinhard Nadrchal was born in Lower Austria in 1964. Having grown up in the Pannonian landscape close to the iron curtain these two qualities of his surroundings always had some influence on his work. Throughout his life, Reinhard has always been fascinated by aspects beyond the general perception, the inconspicuous, yet at the second glance the spectacular. After studying molecular biology and several decades in the field of research in Vienna and Salzburg, he gave in to his old interest in computer science and started working as a professional software developer. Very soon, his life took another turn after training as a professional photographer.
Reinhard's convoluted professional development amalgamated in his artistic practice, such as a distinct penchant for collecting, searching for existing connections and making new connections based on algorithmic strategies and concepts, incorporating other media such as music or sound and film, sometimes combined in spatial installations. Reinhard works as a teacher of artistic photography and independent software architect and developer. He lives and works in Vienna and in the Lower Austrian Weinviertel.
e-mail: info@egami.at
Disclosure requirement according to e-commerce law
content & photos: copyright Reinhard Nadrchal
Data privacy statement
The contents of this website are protected by copyright laws and are intellectual property of Reinhard Nadrchal. Without his explicit approval, these contents may not be duplicated, edited, printed, saved in databanks, used commercially, or passed on to third parties either in complete, partial or altered form. The owner is not accountable for any direct or indirect damage caused by misuse of the contents of this website.
---